We, The World Fundraising Programs
November 13, 2011, 12:00 am
| | |
| --- | --- |
| Topics: | This content is not assigned to a topic |
Affordable Senior Communities
ASC, And You Shall Receive
Celebrities Pass Their LOVE Forward
One-Of-A-Kind Original Celebrity Drawings For Charity



Click & Pass It Forward
A click of the mouse will raise to help make the world a better place


Collaborate For Peace
Raise Money by Collaborating For Peace
Community Center Fundraising
A free location for nonprofits to hold fundraising events


Donate Real Estate & Pass It Forward
A great receive a tax deductible contribution


Donation Fundraising
Just place a Donation Fundraising Link on your website today!
Empowerment PIF Grant
If you don't apply, you won't receive!
Everyday Global Fundraiser
Innovative and hassle free efficient method of fundraising!
Fun Acts of Kindness
Schools challenge each other while raising funds!
--
Fun Raising Awareness
An All Year-Around Pass it Forward Fundraiser
Making the world a better place one kit a a time
Helping the real heros raise funds
GLOBAL Speakers


Global Speakers receive a percentage at the door!
Community Service Providers Earn Help Raise Funds
Host a WE Party
Raise funds while shifting consciousness from I to WE!
Jerk It Forward
Dance telethon to help raise funds for charity
Kindness Telethon
Web Based Telethon Focusing on "Acts of Kindness"
L.O.V.E. It Forward
Help raise money by mentoring others


Love My Charity
Raise Funds For The Nonprofit of Choice
My Incubator Program
Turn your idea into a We, The World Nonprofit Program
Pass Forward Acts of Kindness
Fundraising Through Acts of Kindness
Pass It Forward Auction
Fundraising Auction For Your PIF Program, School or Nonprofit
Our goal is for every person to be and to have a mentor
Pass It Forward Vehicle Donation
A great way to give to give to charity!
Kids Eat healthy & your school raises money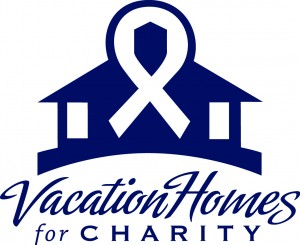 Vacation 4 Charity
Vacation homes donated to help raise money for charity
World Leaders And Celebrities Speak about Passing It Forward.
Citation
(2012). We, The World Fundraising Programs. Retrieved from http://www.fundraisingforabetterworld.org/view/article/171486